Photos of Parade with First Car in Winfield, about 1910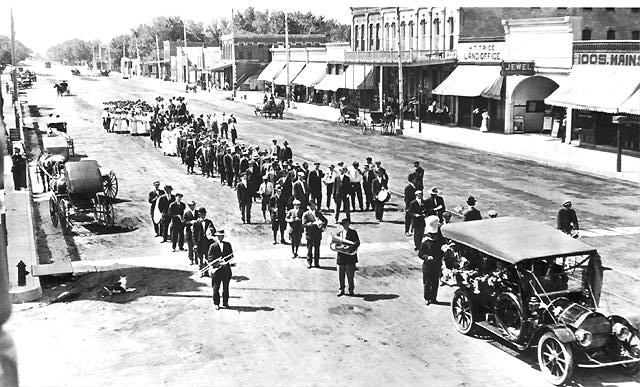 ---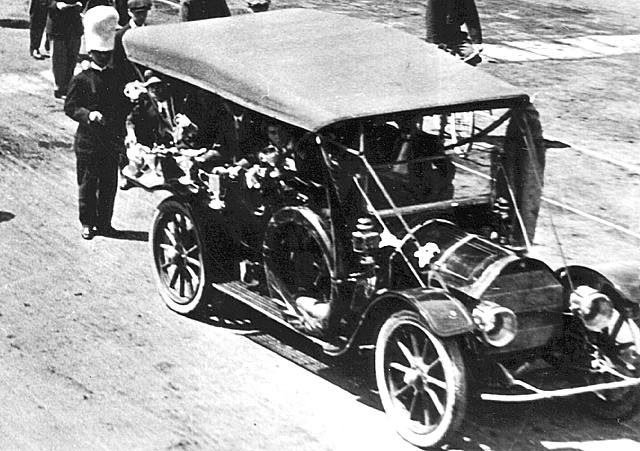 First car leading parade
---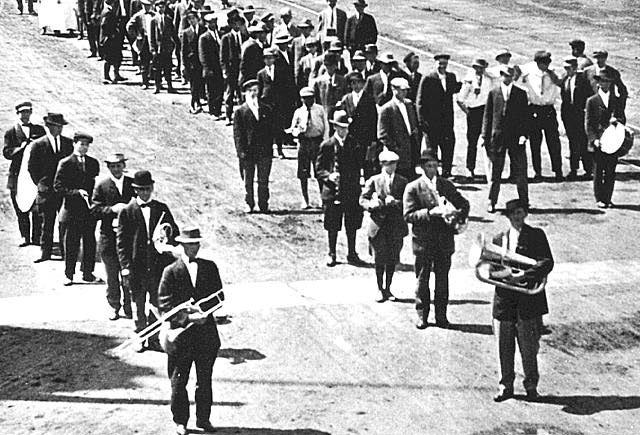 Marching Band with tuba, trombone and bass drum
---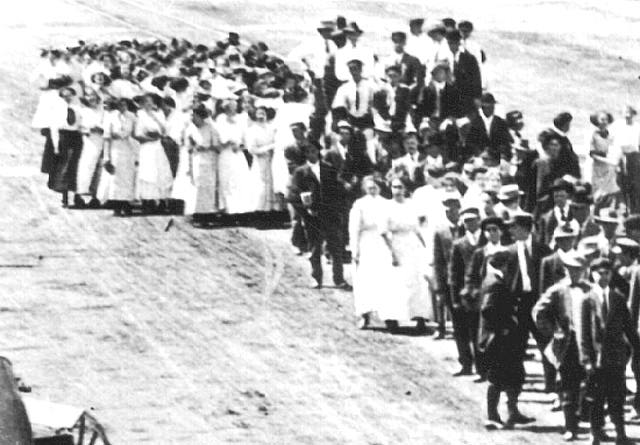 Boys and girls in group behind the band.
---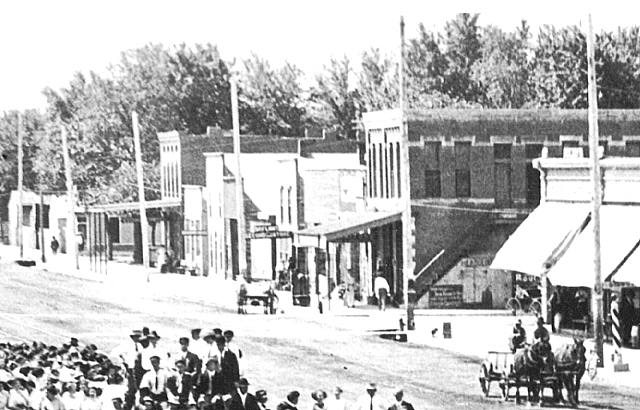 Businesses on west side of Main Street from 11th Street south
---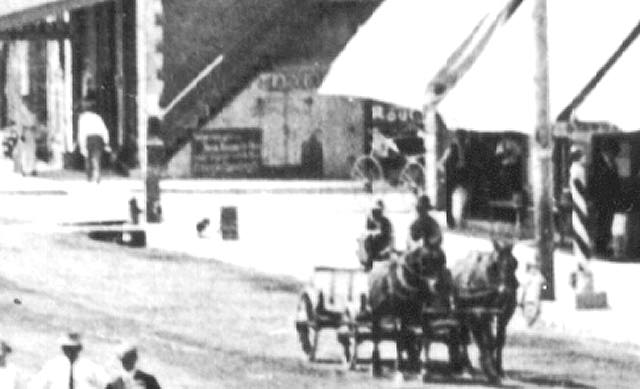 Mules and wagon in center background by barber shop pole.
---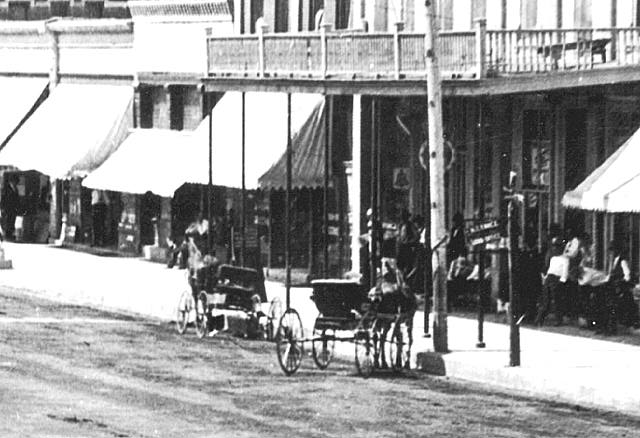 Old St. James Hotel on Main Street. Note: the Bell Telephone sign by door.
---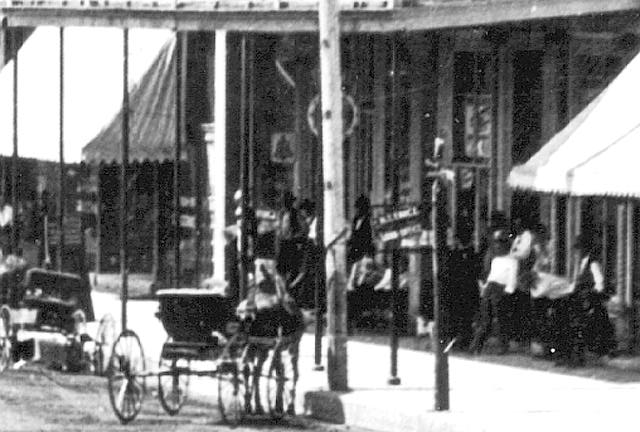 Detail of mule and buggy in front of St. James Hotel.
---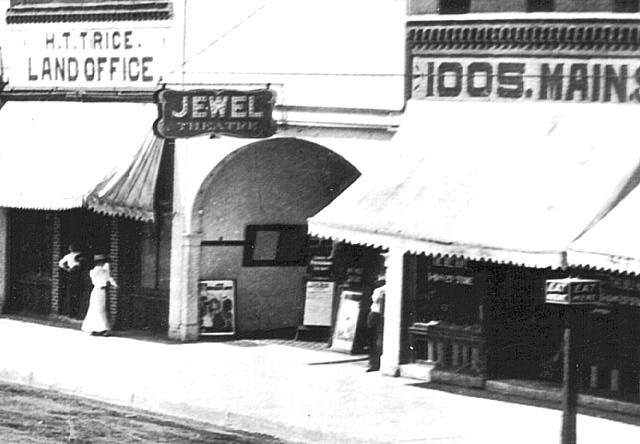 Front of 1005 Main, Jewel Theatre and H.T. Trice Land Office. Note: lady walking and movie posters.
---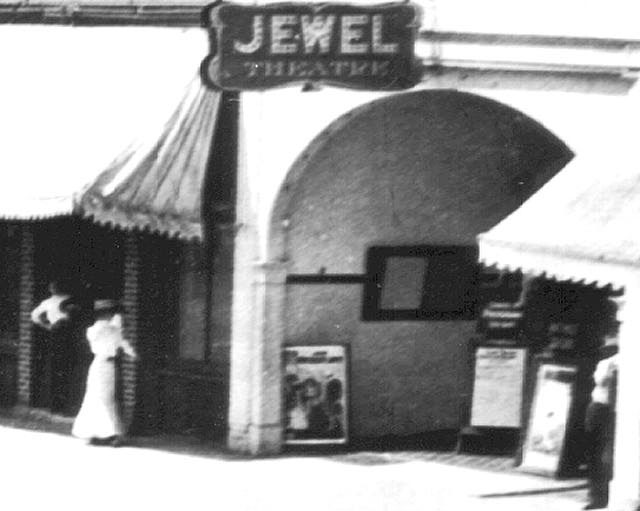 Detail of lady walking and entry to Jewel Theatre
---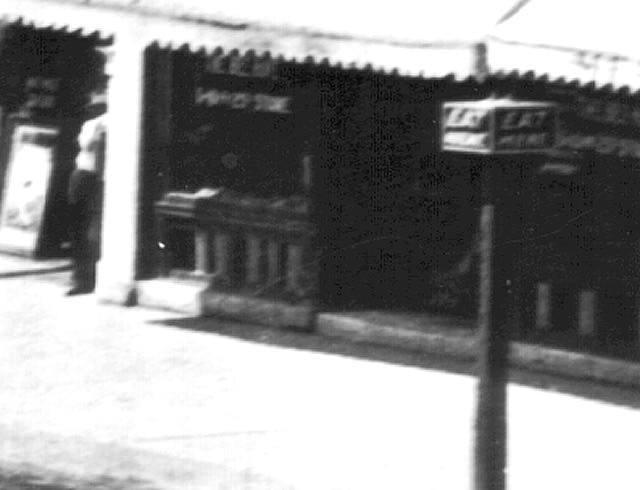 Detail of "Eat Meat" sign in front of 1005 Main
---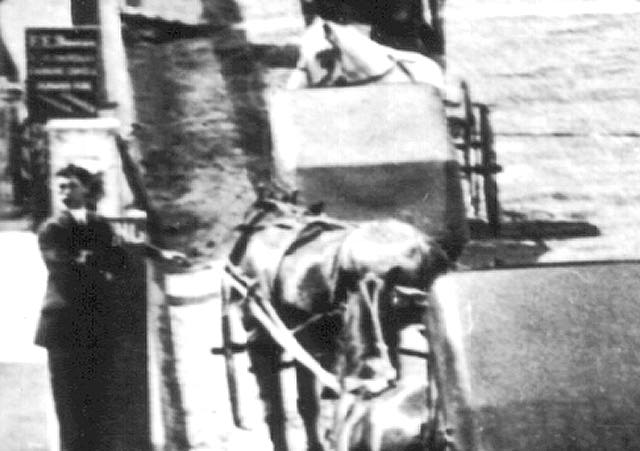 Young man standing on left by horses
---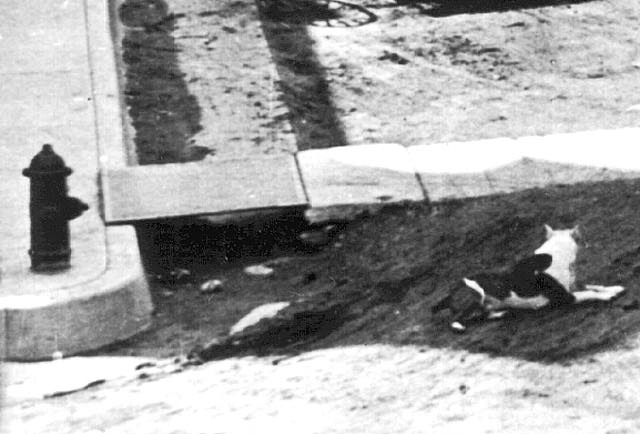 Lower left, dog lying in street, iron walk over gutter, fire plug
---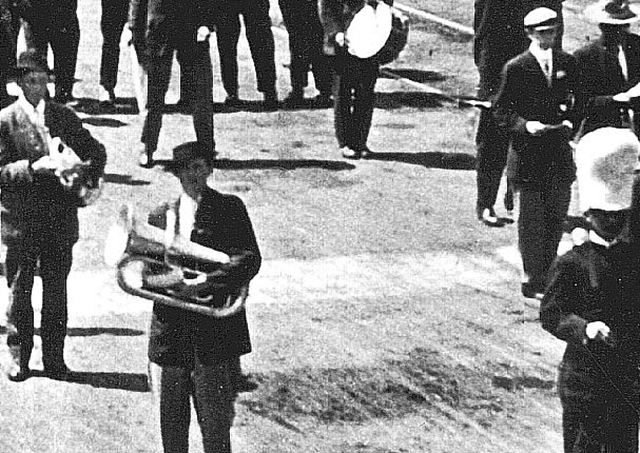 Man with horn at front of band, drum major in tall white hat
---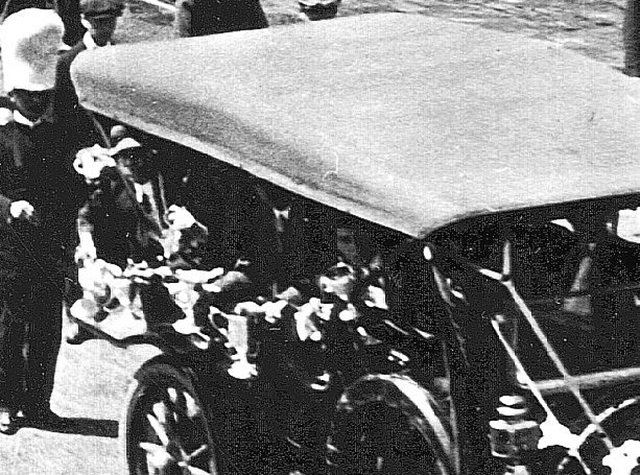 Detail of drum major and people in back of car
---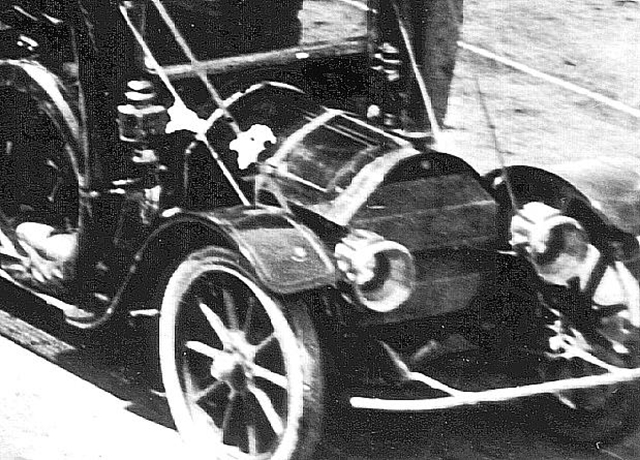 Detail of front of car, radiator, headlights, side lamps
---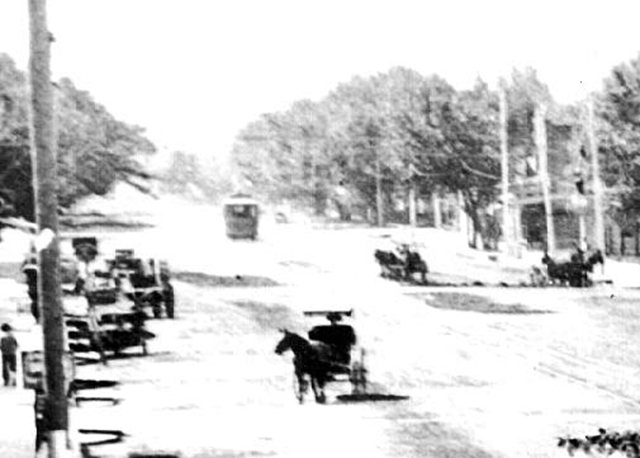 Far left distance down South Main Street. Street car near 14th Street.
---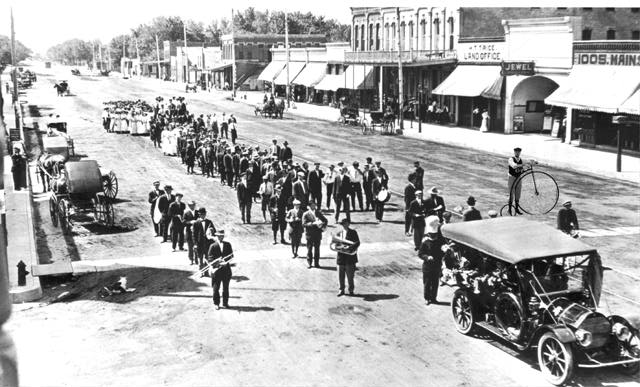 Bob Hartung and his hi-wheeler bike transported back in time.
---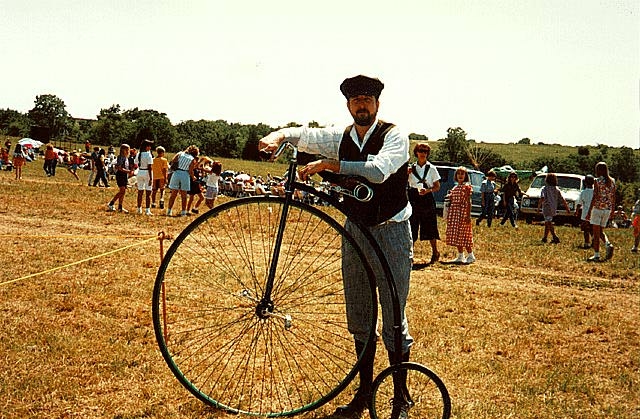 Bob in our time.