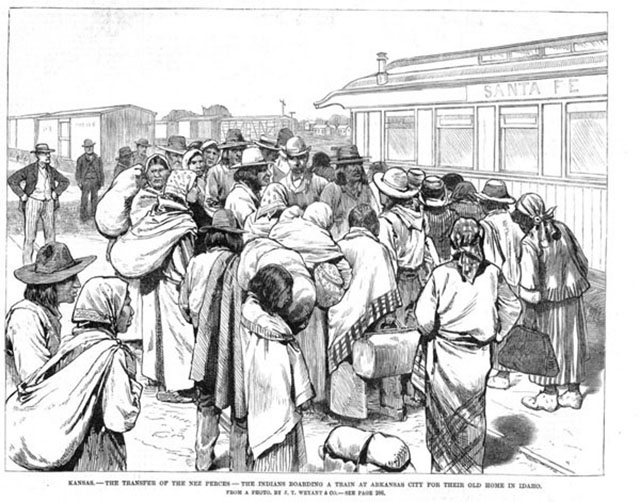 KANSAS,--THE TRANSFER OF THE NEZ PERCES--THE INDIANS BOARDING A TRAIN AT ARKANSAS CITY FOR THEIR OLD HOME IN IDAHO.
FROM A PHOTO. BY J. T. WEYANT & CO. -- SEE PAGE 286
The picture above was taken at the depot in 1885 before the grand Santa Fe depot was built in 1887 in Arkansas City, Kansas. The Emigrant cars such as those shown above had hard wooden benches, were just a cut above freight cars, had fold-down sleeping platforms; pretty rugged. But cheap.